After a few demo games on this theme, we played our first real scenario on Saturday 26th October at Ludouest games festival in Theix-Noyalo (Brittany). Ruleset: "Argad". Perhaps the start of a new campaign? (...but our gaming group already has too many campaigns on far too many themes...)
The events takes place in Brittany 1591 (during the Wars of Religion). Supporters of the new king Henri IV are fighting vs the "Sainte Ligue" (extreme Catholics). The "Ligueurs" are supported by Spain; the English are allied with Henri IV.
There were 5 players and a GM.
François de la Nouë
, a protestant officier, supporter of King Henri IV.
Antonin Le Hir de Lostbras
, a petty nobleman supporting the League (enters table from South-East).
Ned Poins
, an English officer (coming from the East along the coast).
Fernando d'Ordongnes
, a Spanish officier (coming from the West).
And
an outlaw
of petty nobility who will help the League if he can gain something.
A number of NPCs had also been invented by the GM.
At the beginning of the game none of the players knew which side the others supported or where they were. The outlaws are hidden in the round tower, not moving for some time. Other players move two decoys (miniatures of wild animals) each from their table edge, only one is their real troop. The Royalist are already in position in the village but it is not known, this player too moves two decoys from a table edge.
Somewhere in North-West Brittany...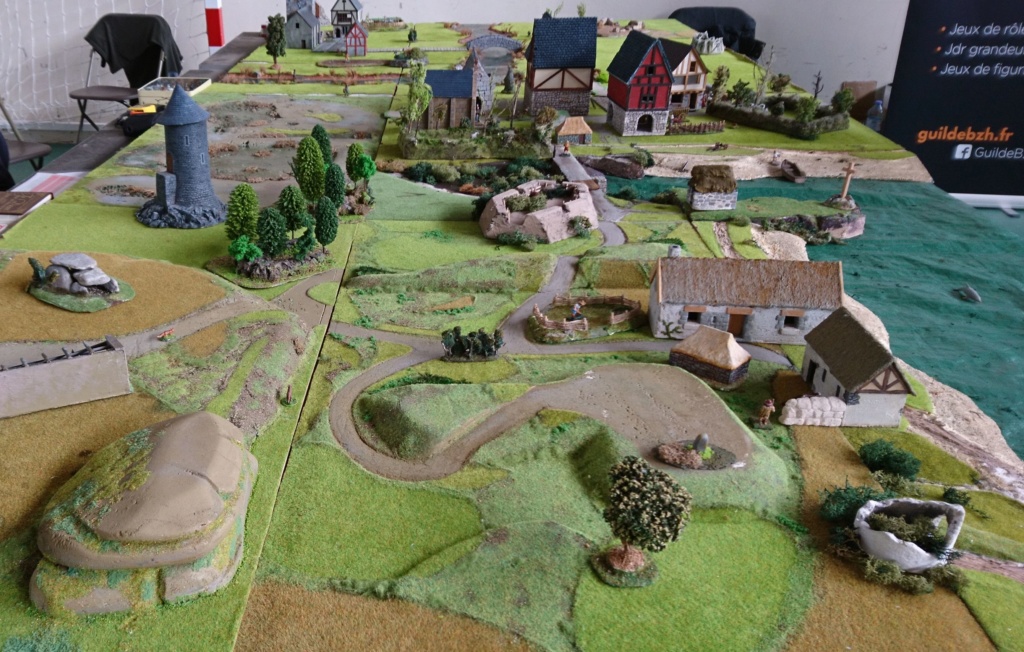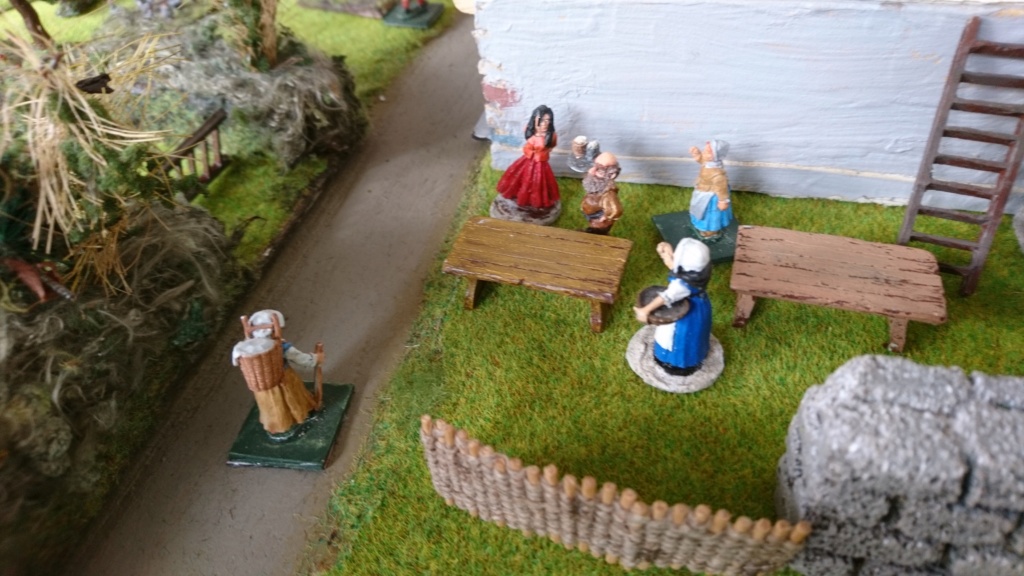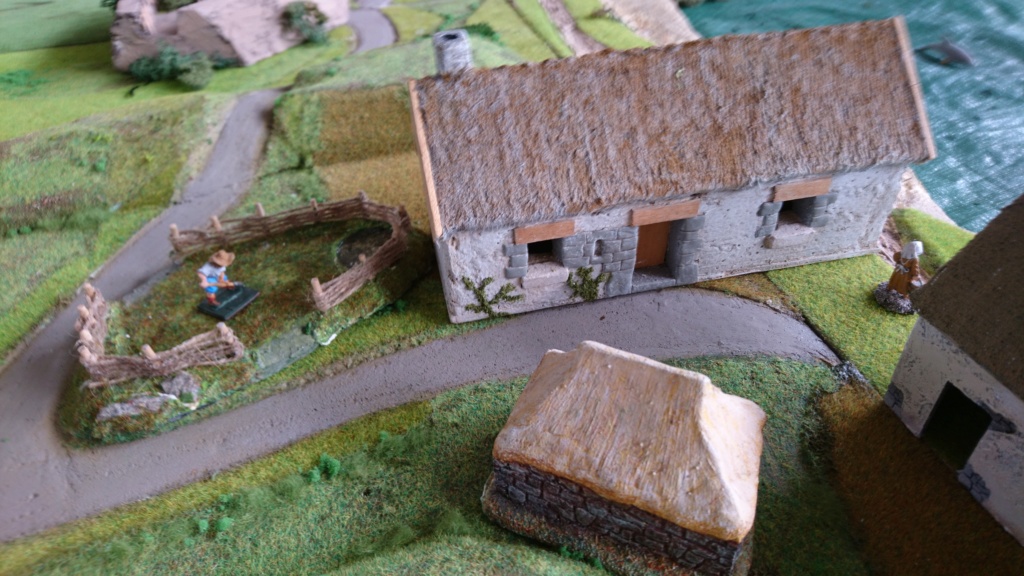 The sea looks green these days! (because of the weather?)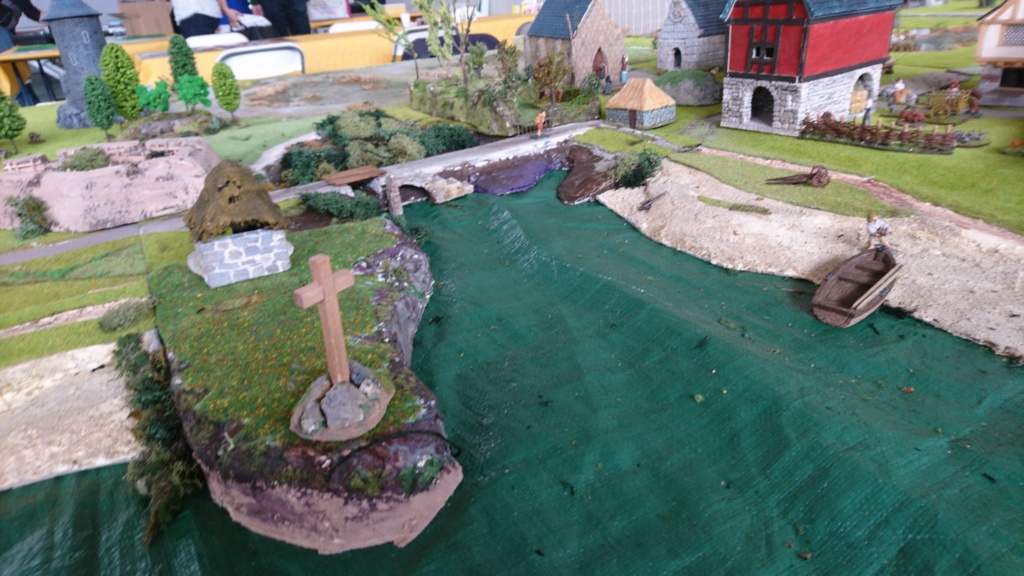 The Royalists in the village have seen a troop approaching. They are ready to fight.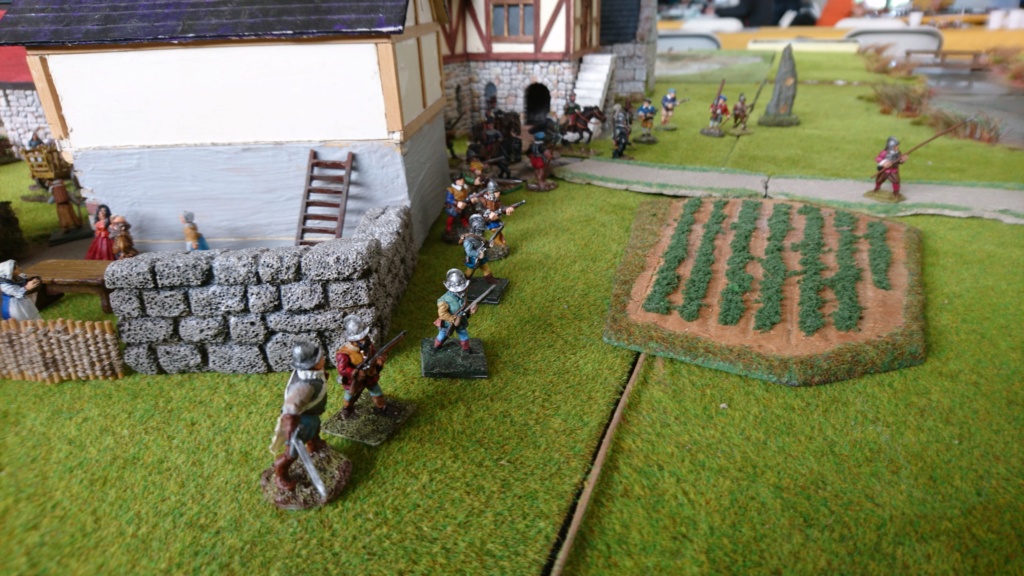 It's a Spanish troop. The Spanish officer is surprised to see Royalists already in the village. He sends one of his men to talk with the Royalist officer.
At the same moment, at the other side of the village, two fanatic monks arrive near the church and try to convince the local (and reluctant) priest to raise a revolt against the Royalists.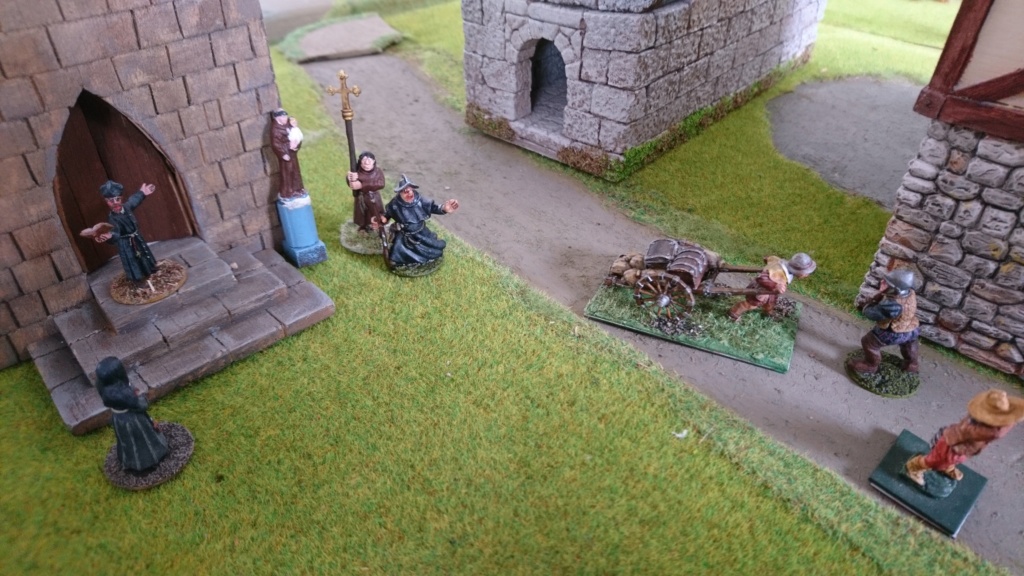 A Royalist soldier comes and asks what's going on? One of the monks fires an arquebus at him (and misses) then the other attacks him with his heavy cross. The soldier kills them both.
The Royalist officer and the Spanish officer have heard the shot but they continue to talk. After a short discussion the Spaniards decide to withdraw and to cross the stone bridge to bypass the village.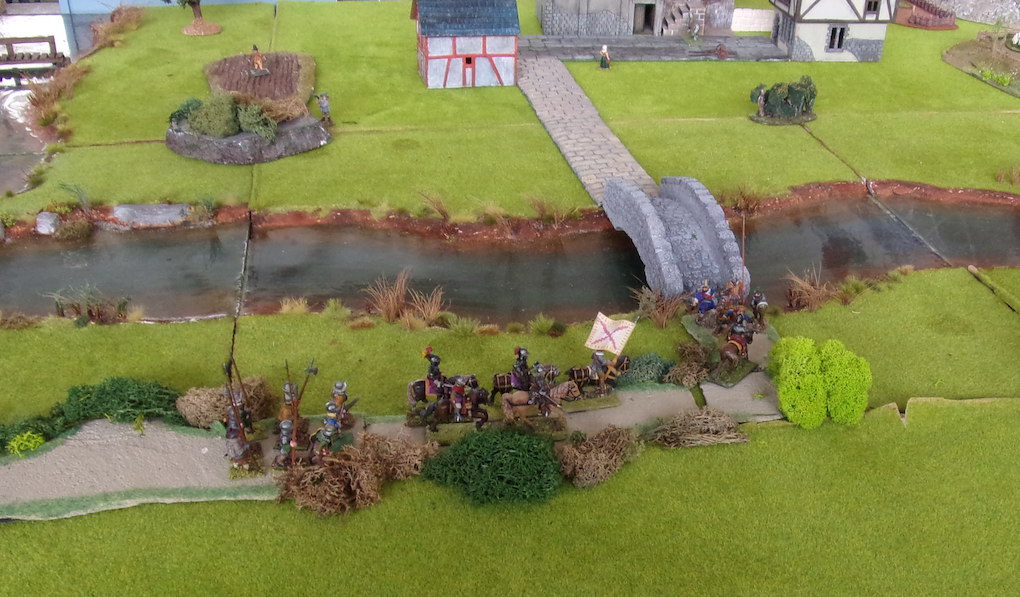 On the other side of the village, the English pass the fishermen's houses.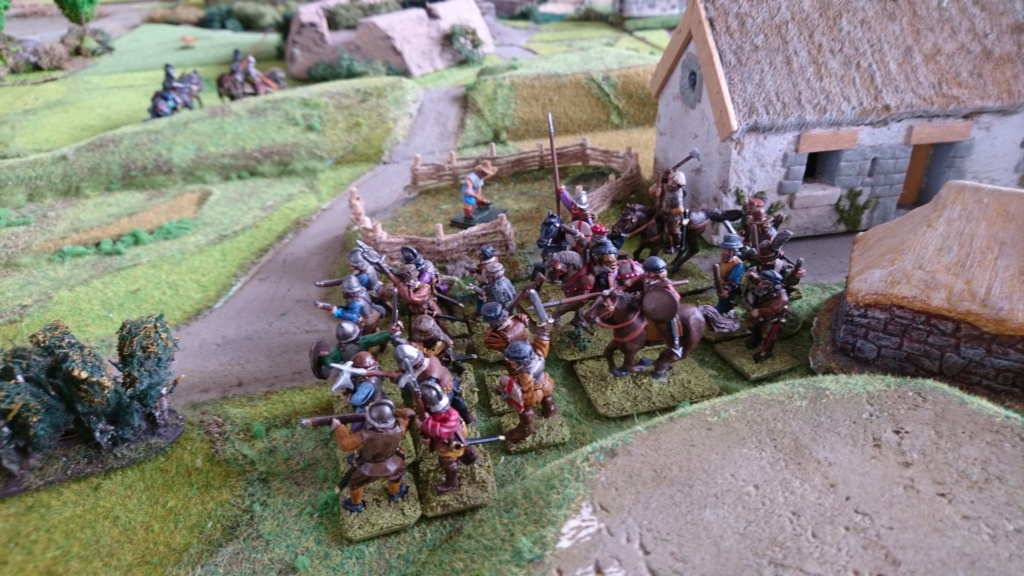 Not far from there, the group of Ligueurs is advancing. They meet a mysterious red-haired woman in male clothes and her servant, she seems to be on their side.
The English and the Ligueurs watch each other suspiciously, not knowing who the others are.